Where do you find joy and amusement during the holidays? Do you find it in doing something fun with the kids, entertaining out-of-town guests, or hanging with good friends? Lucky for you, finding joyful and amusing things to do is kinda our thing.  You can eye some suggestions below or check out our Holiday Events 2017 planner of events.
Wednesday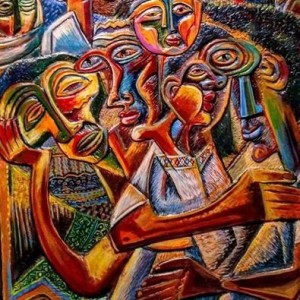 Abebe Zelelew is an Ethiopian-born, Dallas-based mixed media artist. He paints on top of his own wood carvings to depict Ethiopian culture. See his work at Frisco Fine Art through January 7.
Galleri Urbane in Dallas has an exhibition by Rachel Hellmann. Hellmann uses vibrant colors, geometric figures and unique canvases to explore perception but hurry. You only have until December 29, to catch "Circling the Cube" at Galleri Urbane.
Thursday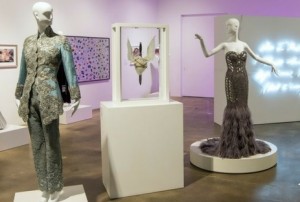 UNT's Texas Fashion Collection has been paired with contemporary art for a joint show at the Goss-Michael Foundation in Dallas. The exhibition invites viewers to consider their own relationships with their bodies. See "On Bodies: Highlights from The Goss-Michael Foundation and the UNT Texas Fashion Collection" through February 2.
Can you tell me how to get, how to get to the Allen Event Center? Because Elmo, Cookie Monster and the rest of the Sesame Street gang are rolling into North Texas for their new interactive show, "Sesame Street Live! Let's Party." Head to the AEC to hear the furry, lovable characters sing your favorite songs from the beloved television show.
Friday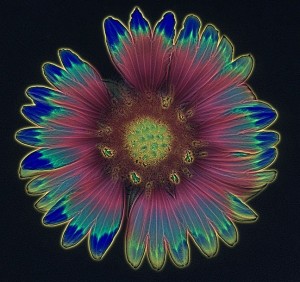 In his early days in the film industry, Dallas filmmaker Phillip Thomas worked with the likes of Walter Cronkite and Jim Lehrer. Photographs from his career in film can be seen in the "Phillip Thomas and Philip Pfeiffer: Offscreen" exhibition going on at Art7 Gallery in Fort Worth.
KXT 91.7 presents the gulf coast soul group, The Suffers. This Houston outfit features a 10-piece ensemble. They're playing at the Curtain Club in Dallas.
Saturday/Sunday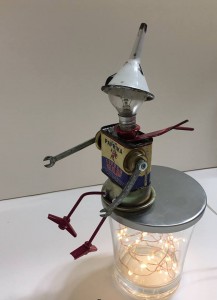 Stop by Your Private Collection Art Gallery in Granbury this Saturday for the opening of an exhibition featuring work by sculptor Jeremiah Bova. His pieces look like robots, with tiny trinkets that hold personal meaning to the artist. He calls these pieces JerBotz.
Christmas might have passed, but songwriter Robert Earl Keen isn't ready to move on. Join him at Fort Worth's Bass Performance Hall on Saturday to hear his hilarious takes on holiday standards.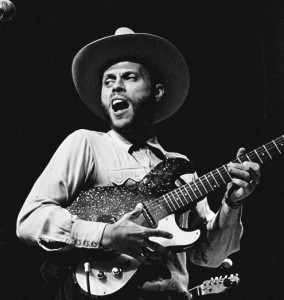 On Sunday, Dallas native and Texas bluesman Charley Crockett performs at The Rustic as part of the KXT New Year's Eve Celebration. Austin musician Walker Lukens is also on the bill.
Throughout the weekend, you can check out the Tyler Museum of Art to see contemporary work by some of Texas' most celebrated visual artists. They'll have charcoal drawings, oil and acrylic paintings and screen prints on view.
Monday
Happy New Year from everyone at Art&Seek!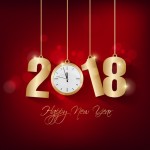 Tuesday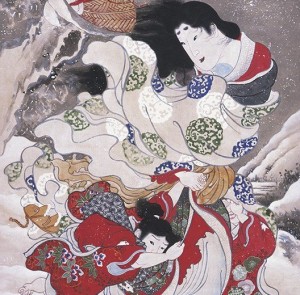 Regal courtiers, lively townspeople, tragic heroines, and virtuous deities are the sort of figures portrayed in ancient Japanese art. See for yourself in "Styled with Poise" at the Crow Collection in Dallas.
Time's running out to see Dornith Doherty's photo exhibition "Archiving Eden" at the Amon Carter Museum of American Art in Fort Worth. The show takes you inside international seed banks for a botanical experience.
For more on these and other events, explore the Art&Seek calendar.